WINTER 2020 VOL. 1 ISSUE 7 | JAN 1, 2021
I have always felt like the start of the New Year comes with far too much pressure. In years prior, it was the social pressure to find the party with the unexpected but long dreamed of New Year's kiss, strangers drunkenly singing "Auld Lang Syne" in the hazy distance (as I'm writing this, I'm realizing that all my New Years expectations have been based on that one scene from When Harry Met Sally). This year, I'm not sure what to say on this day. With the uncertain chaos of the world around us right now, to wish you a happy, healthy, and hopeful New Year somehow feels ignorant, dishonoring, and naive. All the New Years dreams that never came true in 2020 still feel so heavy on the collective heart.
New Year's dreams become harder to believe in, once you know the kind of disappointment that arrives wrapped in devastatingly unforeseen trauma.
Maybe this year, it's easier to reflect on what we already have rather than what we are still longing for. The little moments—my dog's tail wagging on her walk, the midnight love messages from friends across the ocean, the sunlight warming my back on a breezy day. The big moments—the decision to shift my career towards radical social change, working through unhealed childhood traumas, mending relationships with my family of origin. To be alive to experience the great beauty and tragedy of life is better than anything I've ever longed for at midnight on a New Year's Eve.
We are deeply grateful to have this space at DIS-ORIENT to share our stories and perspectives with each other. In this week's issue we are featuring Patruni Chidananda Sastry in conversation with Kamani Sutra, art by Xandra Yugto, Gina Sijia Liu, and Dean, "G*d Could Not be Everywhere; Therefore Made Mothers" by Nicole Mitchell, and a very hopeful Celestial Reading by Ian Simmons-Francisco.
Happy New Year, dear friends. You are all our New Year's dreams come true.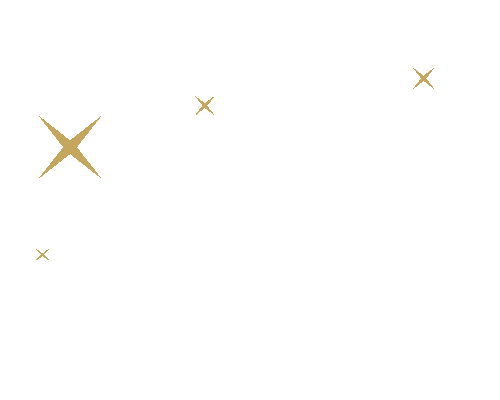 OUR NEW YEAR'S DREAM COME TRUE
PATRUNI CHIDANANDA SASTRY
When I first came across Patruni's profile, I was very fascinated by the androgynous art he creates through the form of drag performance. Like me, Patruni's drag artistry is inspired by his roots as a classically trained Indian dancer. This year, Patruni launched DragVanti: a new online platform to unite and showcase the diversity of India's drag scene. I personally have been introduced to so many fellow South Asian drag artists through DragVanti—it's a platform for us to get to know each other and our collective history.
​
In today's interview, Patruni and I discuss his passion for Tranimal Drag, drag throughout Indian history (possibly dating back to 200 BCE!), and the social significance of letting ourselves be seen and heard. In a way, the work Patruni does—through DragVanti as well as through his own art—holds the whole community together in more ways than one. I'm so happy to be a part of the DragVanti family.

What is your name and how do you identify?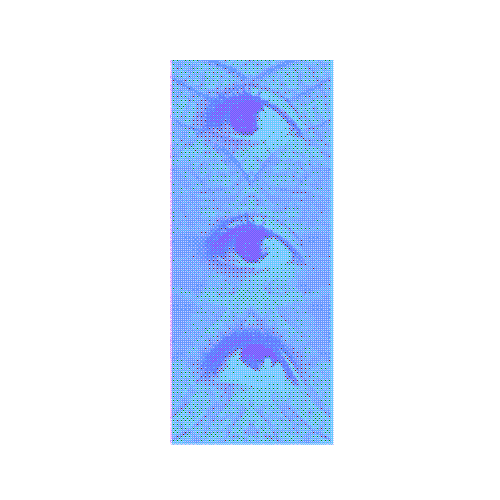 My name is Patruni Chidananda Sastry and I am a drag performer, performance artist, and expressionist dancer from Hyderabad, India. I identify myself as a gender-fluid person and pansexual. My drag name is S.A.S., short for Suffocated Art Specimen. I perform a type of drag called tranimal drag.
What has been your journey to becoming a drag performer? Can you tell us more about tranimal drag and why you were drawn to this particular form of drag?
I have been performing classical dance and performance art for more than three years now. I eventually started to make the connections between performance art and drag, but I was interested in a format of drag that was different from the traditional expectation of men transforming into a perfect impersonation of a woman or something beyond the idea of gender—"glamorous" is the main expectation of traditional drag.
I found the genre of tranimal drag on Google. Unlike traditional drag—where beauty, class, and elegance are the focus, tranimal drag emphasizes anti-beauty. Tranimal drag involves making costumes out of random or readily available objects from your house and creating something randomly with no order. The form emphasizes that drag can be accessible and doesn't require any kind of monetary privilege—you can turn anything into art.
There are actually multiple definitions of tranimal drag. Some say that it is something that is "transcending animal," but others say it is just something that was inspired by the club kid scene. You don't have to present in any certain way to be doing tranimal drag—you create from your own wish. That's why I liked it.
​
YOU DON'T HAVE TO PRESENT IN ANY CERTAIN WAY TO BE DOING TRANIMAL DRAG—YOU CREATE FROM YOUR OWN WISH. THAT'S WHY I LIKED IT.
I resonate with how you started because I am also a classically trained dancer and I was always fascinated by the femininity that is involved in the classical dance of our South Asian culture. Can you tell me more about the influence of dance in your life?
I remember when I was five, I saw a movie called Narasimha (Padayappan in Tamil). There was one particular scene where the main character Ramakrishna gets dumped. She is so angry she starts singing and dancing out loud. When I saw that I thought, "If you're angry, you have to dance." If my mom didn't give me a chocolate or whatever, I used to scream really loud and dance. So my father started taking me to learn classical dance because he comes from a classical background and he thought that it might help connect me to our roots. Bharatanatyam is my base, but then I went on to learn the styles of kuchipudi, odissi, contemporary, performance art, and Butoh (a Japanese dance form). I also studied Expressionist dance, through which I created my own style called Indian Expressionism. I have always tried to collect movements. I think studying so many different styles of dance helped me to see dance in a more holistic way.
Can you tell me more about your online platform DragVanti? How did it begin and what are your intentions for the project?
DragVanti was actually an idea stolen from a website called Narthaki.com—a portal for Indian dance and culture. I was really inspired by the founder, Anita Ratnam, a dancer and art entrepreneur who has done a lot of things in her career. I was at a convention when the question of how to develop an art form into a new industry came up. From this conversation, I realized that it can only be done if multiple people come together because one person can't initiate an entire movement. This made me think about the drag scene in India. Why isn't drag being considered as an art form? Why aren't we recognizing the artists in drag culture? The major issue is that we couldn't understand or see the vastness of the drag culture within India.
DragVanti is the very first instance of bringing people together and showing numbers of how many drag artists we have in India. DragVanti allows for greater visibility and awareness. When we studied the classical or traditional art forms, we had been taught that drag had always been in our history. Drag is in the Natyashastra—the first theoretical study of dance, drama, and music in ancient India (**written by Bharata Muni between 200BCE and 200 CE and considered the principal source for current Indian dance and theatrical forms). Drag has always been in our history, but we have never named it as a separate entity of art—we were always seeing it as a part of another art. On the one hand, we can see that drag has always been a part of our culture, but on the other hand, we are dismissing drag as a newly-born, Western art that young people are bringing into India. But they're actually the same thing. Through DragVanti, I wanted to write articles about Indian drag, collaborate with people, and make a directory of Indian drag artists so they can be more easily found and hired.
Through your work with Drag Vanti, what is the ultimate change you want to bring to the South Asian community?
I think it's important to recognize and unify the many existing Indian art forms with drag elements. Drag forms like launda natch, kuchipudi, gotipua, baccha nagma and theeyam are being performed even today. Each state of the country has a different dance form that includes drag elements, but there have never been any attempts to unite them under one umbrella. Calling everybody together to stand on the same platform is impactful. DragVanti aims to bring artists together to have a conversation about our shared cultures. When artists talk, they can change the entire world.
​
ART FORMS WITH DRAG IN INDIA
DRAGVANTI AIMS TO BRING ARTISTS TOGETHER TO HAVE A CONVERSATION ABOUT OUR SHARED CULTURES. WHEN ARTISTS TALK, THEY CAN CHANGE THE ENTIRE WORLD.
Through DragVanti, I also want to create more visibility and acceptance for drag in India. Though some may disagree, I think that the entire art form of drag started in India. The Natyashastra was written before the time of Shakespeare and Victorian drag. When we started the idea of drag in India, it was more inclusive—it included all kinds of drag and all kinds of bodies. We were doing drag way before RuPaul's Drag Race, so why do we still have a stigma towards South Asian performers in mainstream media? Why is it still a problem if a drag performer is wearing a sari, or a bindi, or a beard, or not showing their face?
​
As a final question, what is the one message that you want to give to the next generation of Queer Asians who are exploring drag and their identities?
To the young artists: let's have a conversation, let's connect, let's collaborate, let's speak up, and let's share. I used to send messages to random people who inspired me, and it helped me understand what they do and how their art is important to them. This ultimately helped me make art that is important to me. I think as we reach out, connect, share, and speak up, the world becomes a better place to be.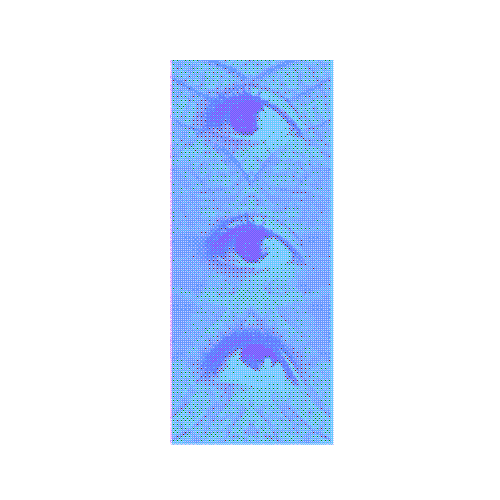 IMAGE CREDITS & DESCRIPTIONS
1. MAIN TITLE IMAGE
Patruni appears in 5 different drag outfits. Black background, outlined in neon green-turquoise gradient.
Image credits left to right: @exploremime, Marc Ohrem-Leclef, @dmanab, Patruni, @exploremime
​
2.PATRUNI CLOSE-UP
Close-up of Patruni's face. They are surrounded by a colorful and sequined costume. Parts of their face are painted gold, beaded jewelry adorn their face.
Image credit: @dmanab
​
3. PATRUNI & INDIA DRAG MAP
Patruni wears a fluorescent costume that colorfully glows in the dark. On top of this is a rainbow graphic of a map of India. Labelled throughout the map are regional dance styles that include drag elements.
Image credit: Dost Mohammad Khan
​
4. DRAGVANTI INSTAGRAM GRAPHICS, BY PATRUNI
1. "What Did India Called 'Drag' Then?"
2. "Indian Folk Art Forms Where Drag is an Integral Part"
3. "Indian Traditional Dance Forms With Drag Being an Integral Part"
FEATURING Xandra Yugto, GINA SIJIA LIU, & DEAN



This week we are featuring art from three members of the community: Xandra Yugto, Gina Sijia Liu, and Dean. Though these pieces are very different from each other in both style and content, I feel that there is something intangible that these works hold in common—a quiet, private rumination on a world that does not often make sense. A visual snapshot of the artist's mind in process. The creation of art as a means for grappling with questions we do not yet know the answers to. For me, there is a feeling of comfort in this, like contemplating the complexities of existence in the warm company of others. I hope these pieces can bring you the same kind of warmth.
​
- JAMIE LEW
This series captures the feeling of
looking at something I don't quite understand. When I see another person's perspective, it can feel so foreign. Almost magical. An eye-opening new sense. I hope to share my own Reality of the world through art while bringing more diversity and LGBTQ+ representation in the media. At a glance, these photos might seem edited, but it isn't. Instead it's a mix of light & long exposure working together to change the image. Similar to how one might have to alter their way of thinking to truly understand another. And I think that's the power of it all.
3 Masks
Image Description: A red-tinted girl with red lights hovering over her hands, and three white masks floating above her head.


Duplicate
Image Description: An almost transparent girl in a white fluffy jacket, next to a duplicate of herself, surrounded by red and white light.
Xandra Yugto's passion lies in the arts, especially film. She hopes to bring the Asian LGBTQ+ community better and more representation in the media, because she has often seen a lack of it or misrepresentation. Xandra has recently created her first self-directed quarantine film and hopes to leave a positive impact on the world!
​
For more of Xandra, follow on Instagram @xandrayugto
Drowning
with Flames
Image Description:
A girl surrounded by lines of red light in a rainbow shape, and faint figures of four hands levitating over her head.

[Transcript]
I got bitten by bed bugs last night
this morning I awoke to a constellation of pain
but I sympathized with the act of survival
it's been a summer, for the young a lifetime
starved of sweet companionship and bosom friends.
They write their love letters in sanguine
and because of this I become ruddy-faced too
Nature's own was present last night
and in return I rolled over in my sleep
crushing them and creating my own
constellations.

This art piece and accompanying poem was created after I was bitten by bedbugs. The process included me moving homes, into a basement, and endlessly scratching myself. Reflecting on this situation, I had sympathy for the role of nature and felt guilty at times for wanting the bugs gone. At the same time, when I observed how my body had been harmed, I was reminded of my body as an important part of nature too. I wanted to share a somewhat comedic encounter as a way for me to reflect on the way my body was feeling at a time of pain.
Image Description: "Bedbugs / Justice" and its Simplified Chinese translations in black on the top border of a square, white sheet of paper. Multiple black horizontal arrows below the top border, above the poem text. Pressed purple flowers with purple and black pen outlines on the right border and bottom border. Above the flowers are an illustration of a naked figure with arms crossed, thick black line over their eyes, bug bites on their shoulder and stomach, and the words "parasite" repeating outside of the body, and "lifestyles of my bedbugs," an illustration of the cycle of a bed bug's life in orange including the following phases and a 5mm reference length in the middle of the circle: "Egg, 1st, 2nd, 3rd, 4th, 5th, Adult Unfed, Adult Fed" to the left of the body.
Gina Sijia Liu is a second-year student living in Ann Arbor. She is a second generation Chinese American hailing from the great Midwest. She loves cooking and organizing alongside her fellow comrades at the United Asian Americans Organizations at the University of Michigan.
​
For more of Gina, follow on Instagram @ginarefrigerator
Image Description:
​
ANIMATED GIF: A looping animated GIF flickers from the VISIBLE illustration to the PERIL illustration, colorful static and a pair of red eyes flashes briefly in between.
​
VISIBLE: a static-y illustration of a figure with long straight hair, head tilted upwards, drawn in red lines on a purple background. There's a shadow of themselves behind them, and red eyes ghosting on their face. Letters forming the word "Visible" are floating around their face.
PERIL: a static-y illustration of a figure with long straight hair, head tilted downwards, drawn in red lines on a purple background. There's a shadow of themselves behind them, and red eyes ghost in both the back and foreground. Letters forming the word "Peril" are floating around their face.
Dean is a queer, Southeast Asian artist currently attending college to pursue a degree in graphic design. As a first-generation Asian American, they are just trying to find a way through this world by simply creating. Dean has recently become a part of the QASC team and hopes to continue making great things with them.
​
Image Description:
Various images of a girl's face overlapping and passing through each other in red, purple, and teal lights

G*D COULD NOT BE EVERYWHERE BY NICOLE MITCHELL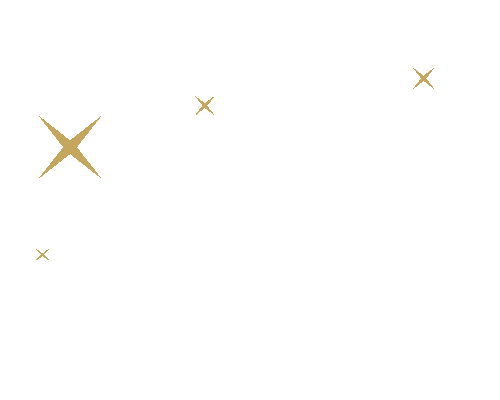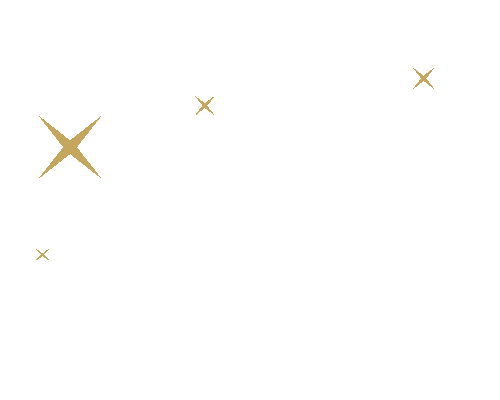 G*d Could Not be Everywhere; Therefore Made Mothers
My mother's sewing machine whirs across time
stitching her & I & my sister
to Depression-era housewives
who made lemon tarts with vinegar in the place of citrus;
women in our lineage know
how to make scarcity taste abundant.
The masks she makes us have space to slide a coffee filter;
were made with nothing she didn't already have
which is to say
they were conjured from years of want
in the name of every woman who's ever skinned a storm cloud
and made a coat of the silver-lining.
Onion skins and carrot tops to broth
A coupon & a sale &
that can has a dent can we have a discount
to groceries for the week.
Lead to gold. Water to wine.
What is change but another name for Divinity?
​
My mother never taught us to pray with clasped hands
or heads bowed in supplication.
Instead she showed us how to fold fear into a dumpling wrapper
crease it into luck, possibility;
a miracle.

Nicole Mitchell is a queer, mixed-race white and Chinese femme. She teaches 2nd grade in Oakland, CA. Her writing has appeared in Recenter Press, Teach Magazine, and Nepantla: A Journal Dedicated to Queer Poets of Color.
​
For more of Nicole, follow on Instagram @nic.mitch.the.witch
1. DUMPLINGS IN CHOPSTICKS | ART BY DEAN
A steamed dumpling held between a pair of dark brown chopsticks
​
2. SEWING MACHINE AND MASKS | ART BY DEAN
Two handmade face masks, one light green and the other white with light blue flowers, overlapping a tan sewing machine
​
3. VEGETABLES | ART BY DEAN
A white onion with the skin being peeled and scattered above two orange carrots with green leaves
​
4. DUMPLINGS | ART BY DEAN
Two steamed dumplings overlapping each other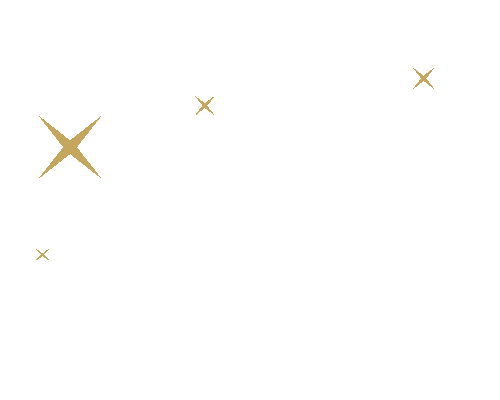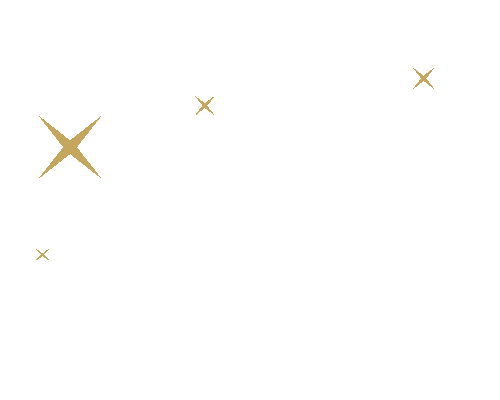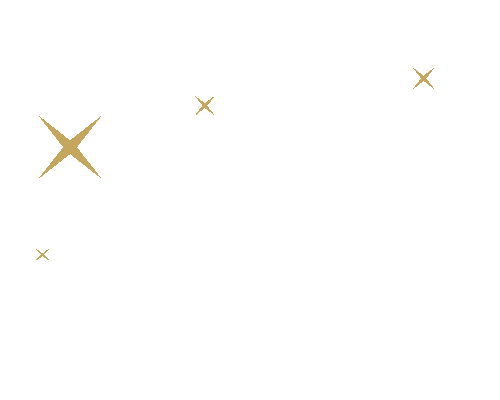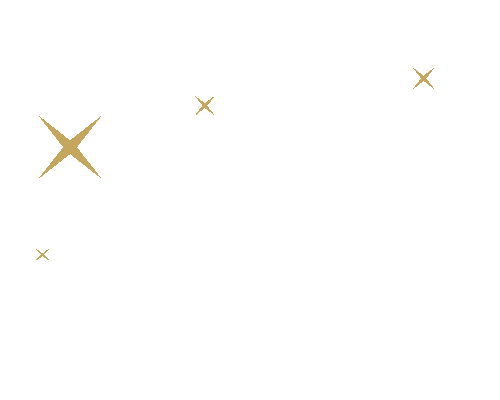 A CELESTIAL READING BY IAN SIMMONS-FRANCISCO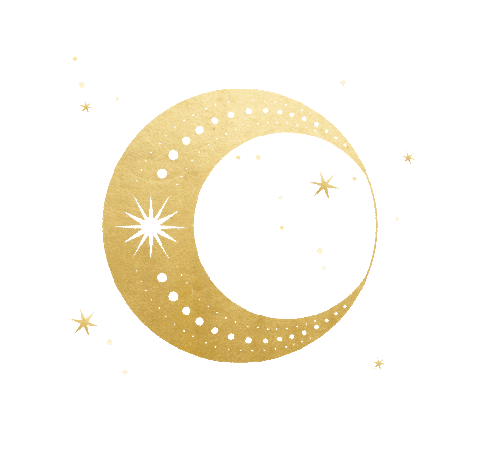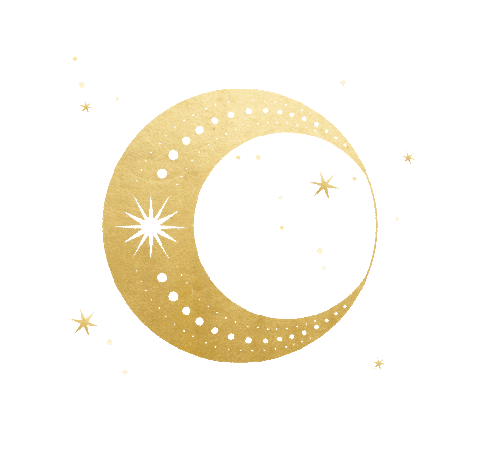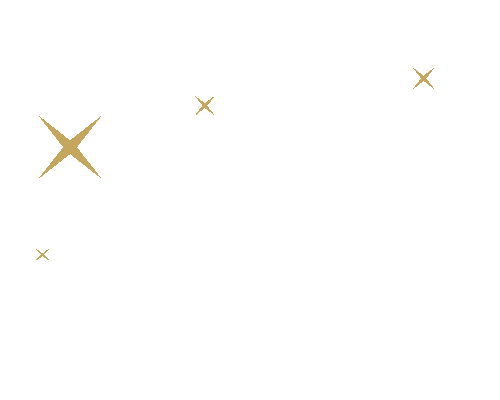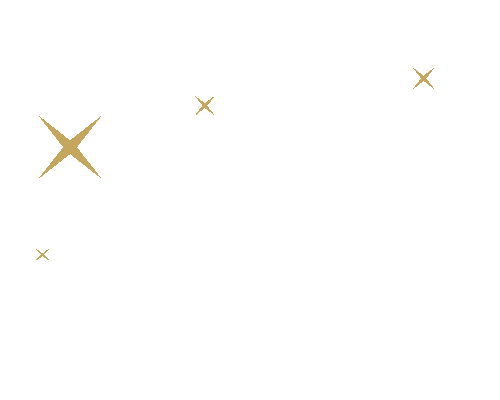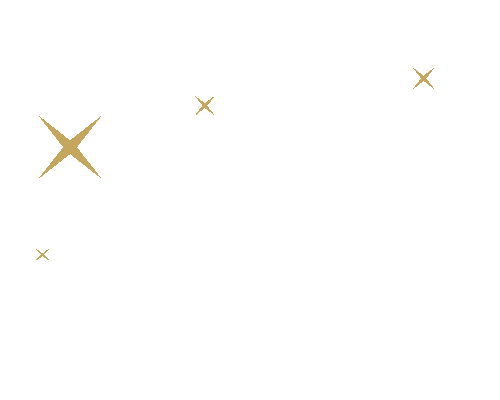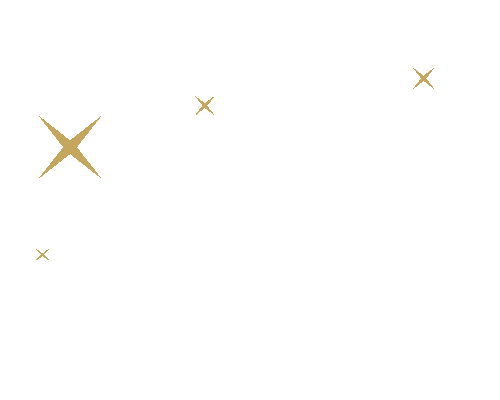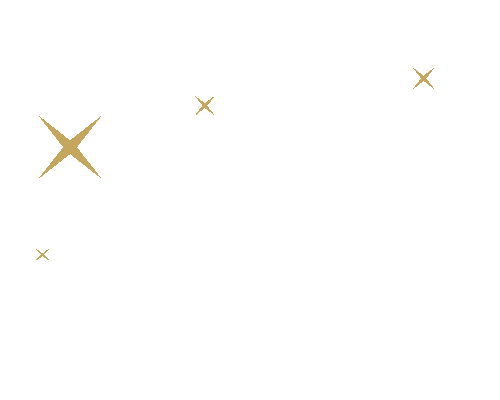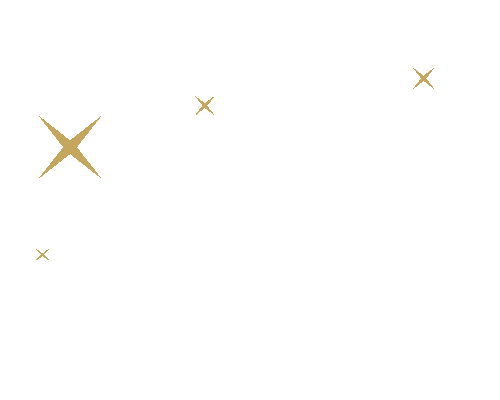 The Universe is opening up doors for you, follow the ebb of life and see where it takes you. You have seen signs of expansion, take them whether small or large; more will be on its way. The ram skull in the middle depicts your future shining through and presenting glimmers of hope.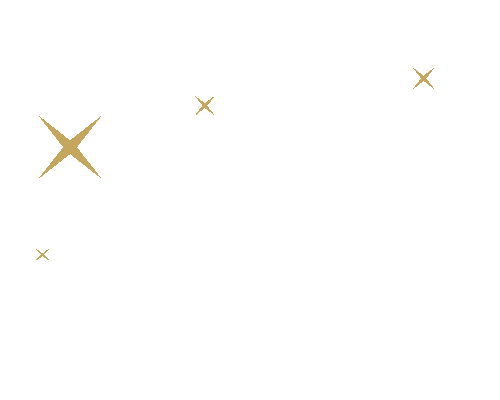 NINE OF SWORDS (IN REVERSE)
You have been hesitant in taking the signs you've been presented; saying you don't deserve it. You deserve this expansion in your life, take yourself out of this headspace. You can see that the skull has swords emerging from its head, symbolizing the terrible thoughts that are holding your life back.
Once you get out of this impostor syndrome mindset, you can curate anything into your life. Follow your big picture ideas and hold space for them; you can align yourself with anything you set your mind to.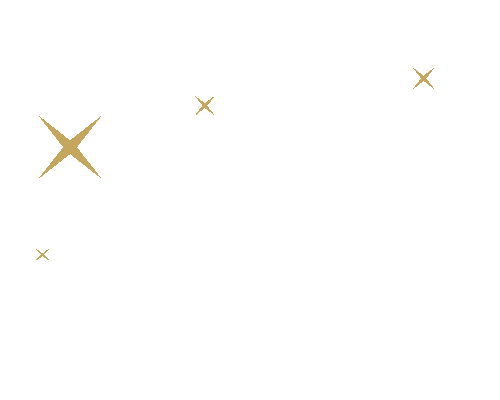 You have a big picture plan that you have made for yourself and have been shown signs that you can start bringing these pictures into fruition; however, you must stop talking yourself out of not being able to manifest your desires. You must believe that you deserve your wildest dreams come true.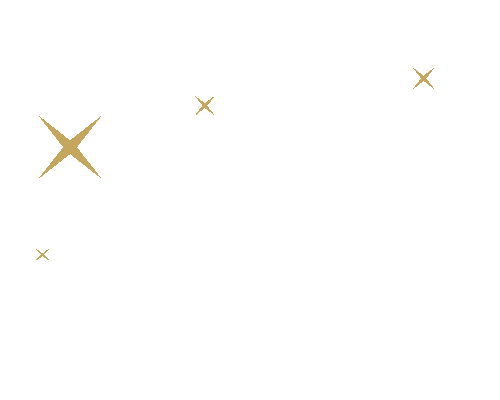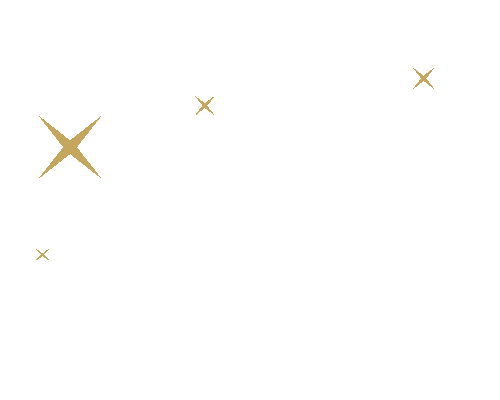 Ian Simmons-Francisco is a happa witch studying different types of oracle reading and psychology. Ian's pronouns are they/them and in drag they go by 'The Luna Naughty'
​
For more of Ian/Luna, follow on Instagram @thelunanaughty
YOU ARE ALREADY THE NEW YOU
We hope you enjoyed this week's issue of DIS-ORIENT.
Check back next week for the next issue!
​
Want to submit to next season of DIS-ORIENT?